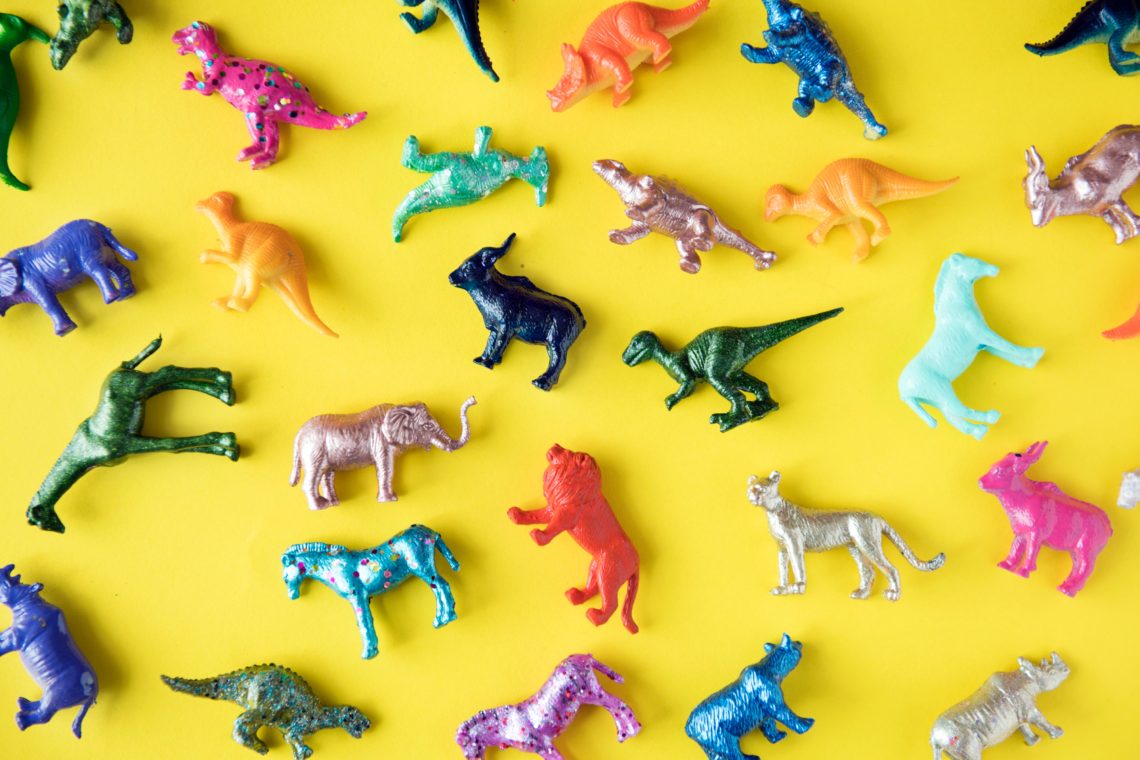 The Best Educational Toys for a One-Year-Old Should Also Be Entertaining
Finding educational toys for a one-year-old is simple. But one of the things that our friends with children tell us is not to get tricked into buying tons of toys for our son that he'll only play with for a week or two. After he's over the new toys, he'll likely return to entertaining himself with things that aren't toys like empty water bottles and storage bowls from the kitchen. And we've done well so far. He only got one "toy" during his first Christmas last year which was a bouncer.
Since then, we may have purchased a few toys here and there but he doesn't have a huge collection. We'd like to keep things that way but there's something about his first birthday approaching in a few days that makes me want to go out and buy tons of toys.
I've had to calm myself a bit and think about what's practical for a one-year-old. I want him to have fun but I also know how important his development is at this age. That's why I've been on the hunt for educational toys for one-year-olds that are also entertaining.    
I've purposely kept this list short, mainly for myself, because I don't need an excuse to get too crazy with the first birthday gifts. Here's a list of entertaining and educational toys that I recommend you get for your one-year-old.
Entertaining and Educational Toys for a One-Year-Old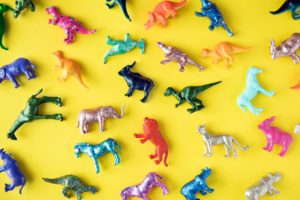 Little People farm animals: It could be because of his room's animal theme or because of our Silky Terrier, Jax, but our son loves animals. He's also beginning to point so we've started to name the animals to which he points. He's even learned to bark—I'll credit that to Jax. There are so many different

Little People figurines

and they have so many different settings. I think the farm animals are a perfect way to introduce your child to animals. Having something that they can hold in their hands and explore helps keep them entertained. I've learned that during our flashcard lessons. If he can't grab the flash card, he's not entertained for long.
Board books: Books entertain our son mainly because he likes to snatch them off the bookshelf. But once he finds one that interests him, he doesn't hesitate to flip through and explore the pages. It helps when the book features bright colors and even textures that he can feel like his favorite book My First Busy Book. He can flip through and touch pictures in the book and I don't have to worry about him ripping out the pages.

  

A ball pit: Ok, so this one isn't outright educational but my son loves it! He goes to a kiddie gym class once a week and they have a ball pit there that he can't seem to stay away from. I know, the germaphobe in me cringes every time but I've come to terms with the germs. Since he loves it so much, I thought it would be a good idea to look into getting him a smaller one for his playroom. Thank goodness for Amazon! I found a cute

indoor/outdoor tent

that doubles as a ball pit. To add an educational spin on his enjoyment, I use the balls to work on identifying colors. See, it's fun and educational.
Our son's little personality is definitely beginning to show and he's becoming more "fun." It sounds silly to say but you know what I mean. Those first few months, all babies do is eat and poop—not the most interesting. But now, we live for playtime and hearing his contagious giggle. And if we can make playtime educational, we're all for it!