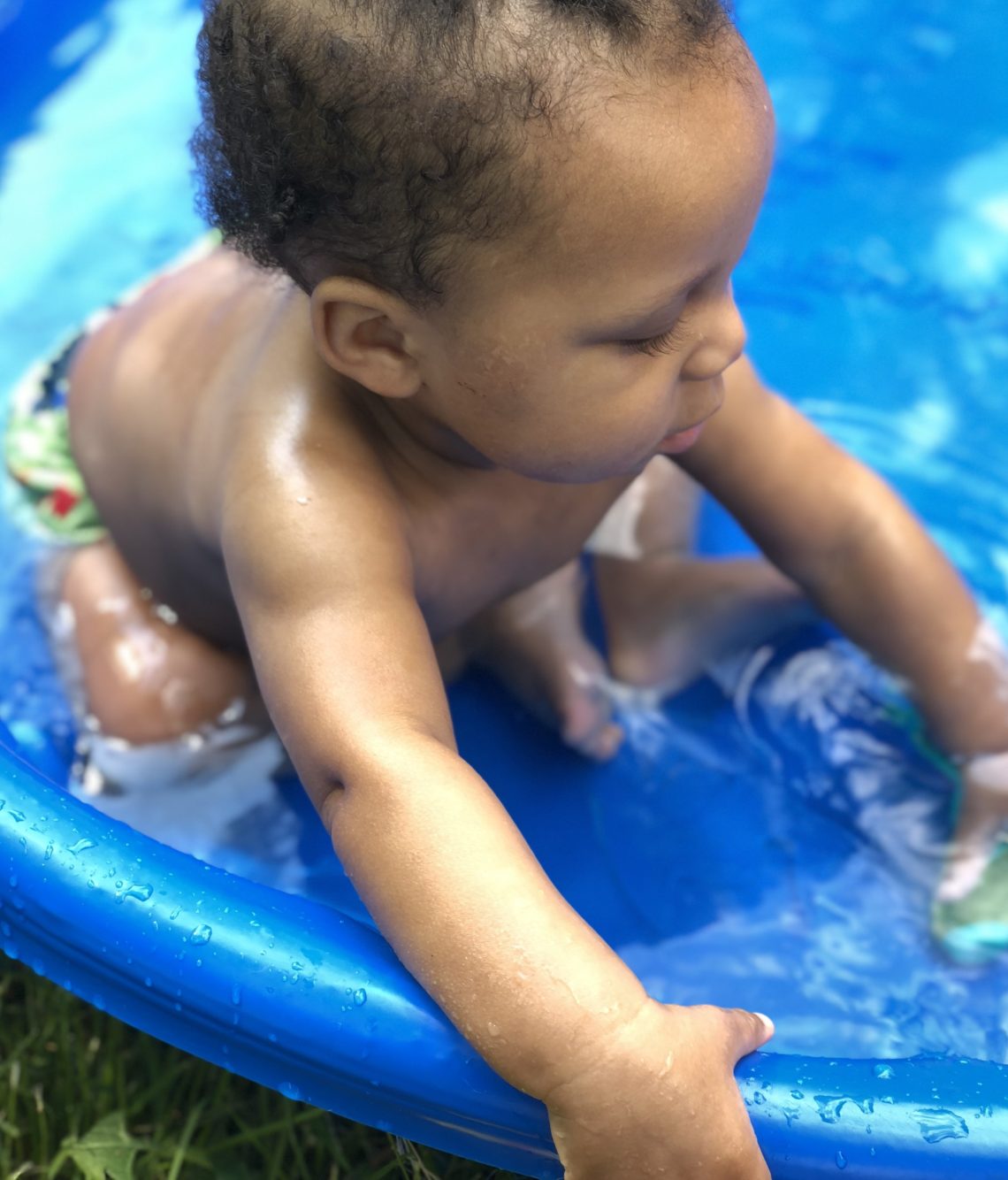 The Best Skincare Products for Babies With Sensitive Skin in the Summer
While temperatures may have said otherwise, tomorrow (June 21) is the official start of summer. I've been looking forward to the summer all year, mainly because I didn't get the abs I'd hoped for last summer because I was pregnant. And while I don't have abs this summer either, I'm happy to be carrying a lot less weight. Being pregnant during some of last summer's hottest days was the absolute worst! But enough about me…
This summer, I'm focused on making it the best first summer for my baby boy. And part of enjoying the summer heat is making sure his skin is moisturized and protected from the sun and those pesky mosquitoes. Because his skin irritates easily, I've been on the hunt for the best skincare products for babies with sensitive skin. Here's what I've found:     
Best Skincare Products for Babies: Moisturizers
As far as moisturizing goes in the summer, you want your baby's skin to be nice and hydrated. But at the same time, you don't want him greased up and looking like a Thanksgiving turkey for the preying mosquitoes. I've found that my son appreciates when I use aloe gel to moisturize his skin and keep him cool during the day. Walgreens has a version that's free of dyes and fragrances for sensitive skin.
At night, I use Eucerin Eczema Relief body creme. It goes on thick but it's non-greasy and it keeps his skin from drying out overnight. Before using the aloe gel, I would use this creme during the day but I noticed that it made him hot and irritable.       
Best Skincare Products for Babies: Sunscreens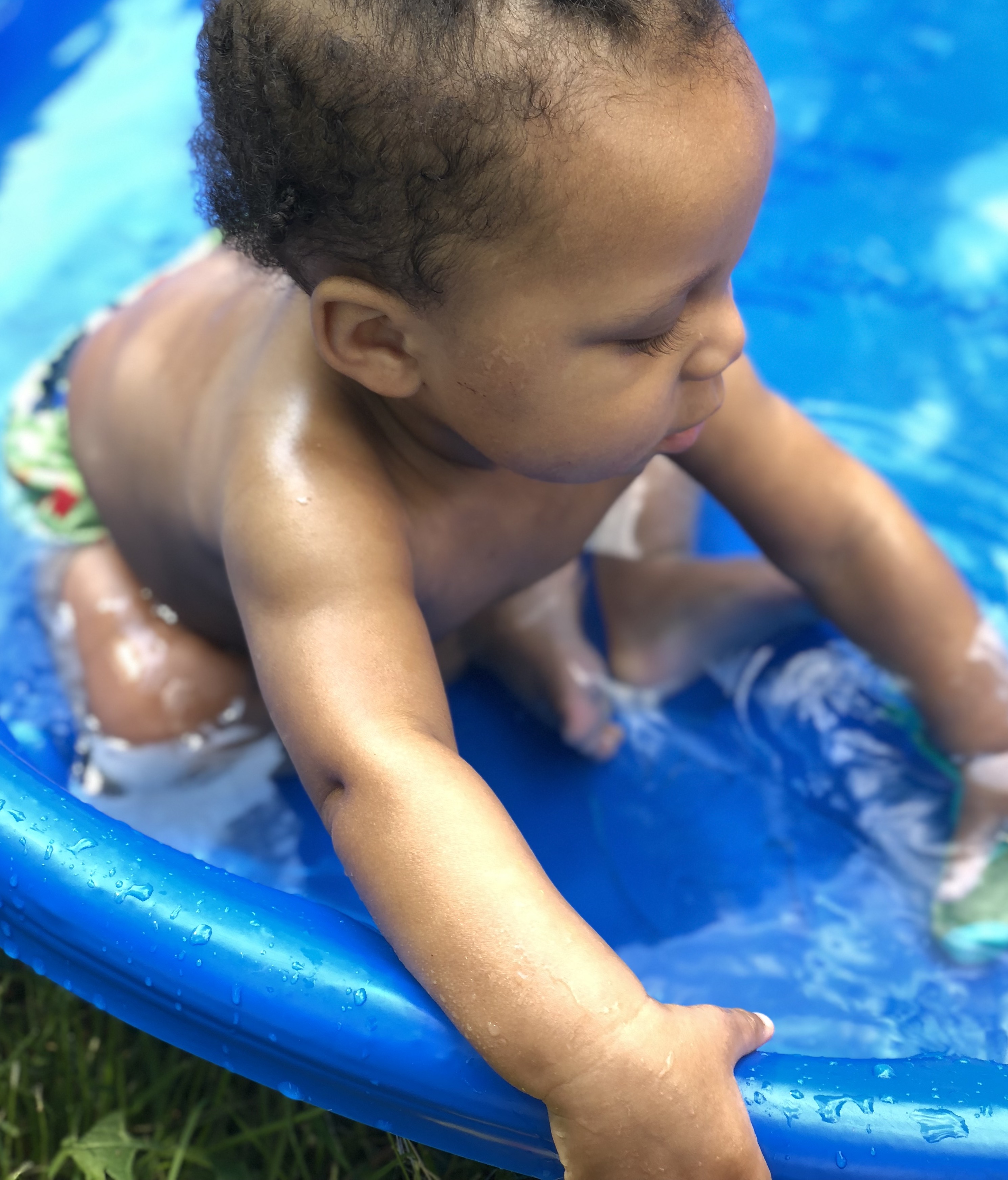 According to Mayo Clinic, when choosing baby sunscreen, pick a broad-spectrum sunscreen with an SPF of at least 15. Apply sunscreen generously, and reapply every two hours—or more often if your baby is spending time in the water or perspiring. So far, I've used Babyganics mineral-based sunscreen. The spray and lotion have an SPF of 50 and they both seem to get the job done without irritating my son's skin. Though, I don't leave it on for too long after we've come in from outside. I bathe him immediately so that he doesn't get any into his mouth or eyes. 
One thing to note, when we're enjoying time outside, I make sure my son is seated in the shade or under an umbrella. It's not recommended that you expose your baby to the sun during peak hours which are generally between 10 AM and 2 PM.   
Best Skincare Products for Babies: Insect Repellents
I don't know about you, but I've always hated the smell of insect repellent. Maybe it's the stench that keeps the bugs away. Who knows? Either way, I knew I didn't want my son smelling like a can of bug spray but I also didn't want to risk him getting bitten. I was excited when I found that Babyganics also made a natural, DEET-free repellent. It's made with essential oils and it smells great. The repellent is often packaged with the sunscreen at a slightly cheaper price than buying the two separately. Just like with the sunscreen, I bathe my son immediately after we come inside.
So while you're making your summer plans, don't forget to include ways to keep your baby's skin hydrated and protected.