Mask Monday: 3 Ingredient DIY Mask for Oily Skin
If you're like me, throughout the week you barely want to put on pants, let alone makeup. But when the weekend comes, it's glam time! And when it comes to makeup glam, I go all the way out. I'm talking concealer, contour, highlight, lashes, the works! But when the doll face comes off, I realize how important it is to take care of my skin. And while it may be easy to run to the drugstore to grab exfoliants and moisturizers, storebought facials can get expensive. That's why I've decided to try out a new mask each month that's affordable and can be made with a few ingredients that you likely already have in your pantry. Created with just three ingredients, this DIY mask for oily skin is sure to leave your skin feeling fresh and flawless.
DIY Mask for Oily Skin
Ingredients:
1/2 cup brown sugar (packed)
1 tablespoon honey
lemon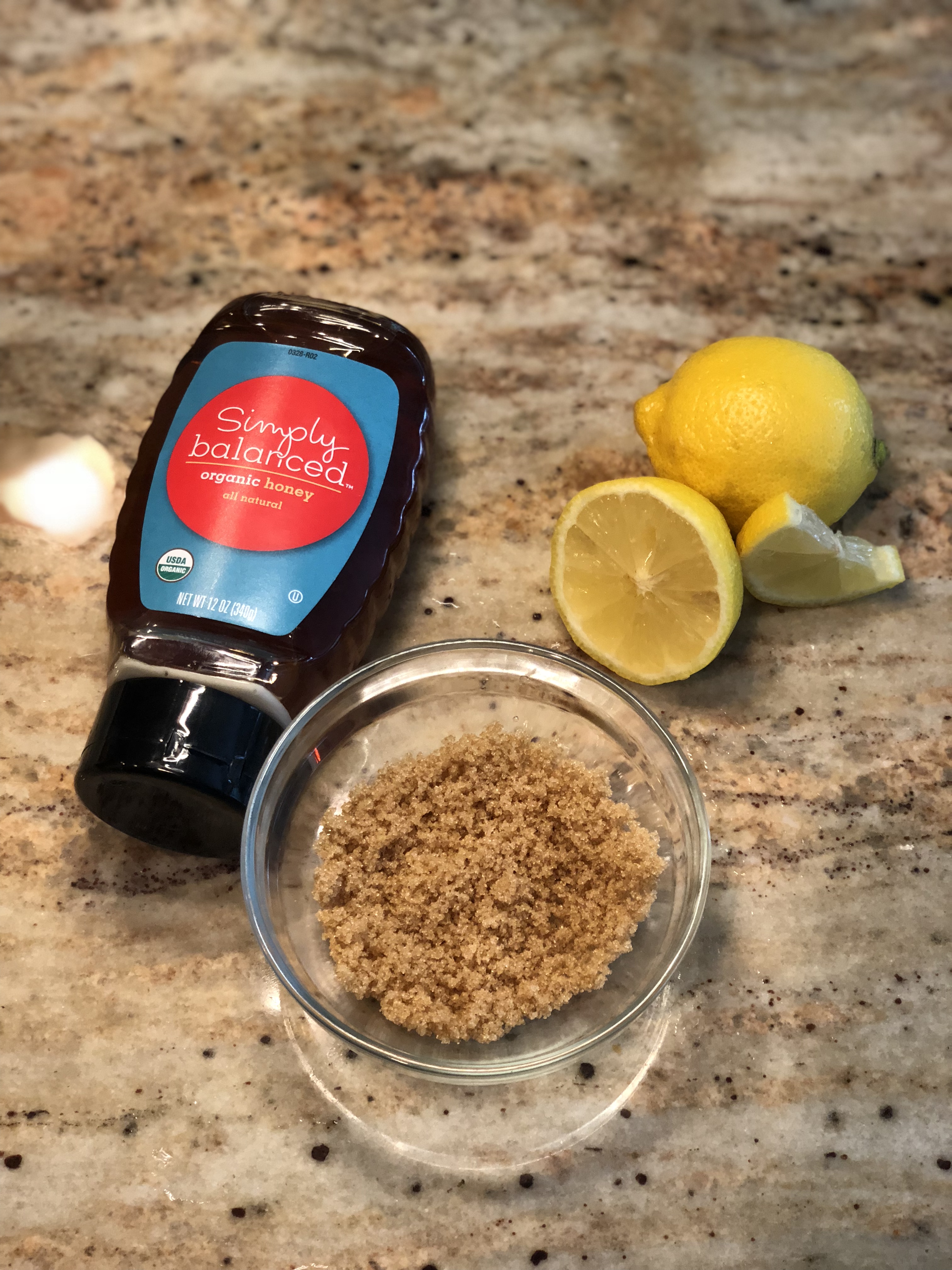 Procedure: 
1. Measure 1/2 cup of packed, brown sugar in a measuring cup. Set aside.
2. Cut a fresh lemon in half. Squeeze one lemon half into a small bowl. Pick out any stray seeds. Repeat with the other half.
3. Pour the brown sugar into a mixing bowl. Measure 2 teaspoons of the fresh lemon juice.
4. Combine the measured lemon juice and brown sugar into a mixing bowl. 
5. Measure 1 tablespoon of honey. Pour into the lemon-sugar mixture.
6. Mix the honey, lemon, and brown sugar together with a large spoon until it turns into a spreadable consistency. If the sugar will not stick together, add another tablespoon of honey to bind it.
7. Evenly spread mixture onto your face, carefully avoiding your eyes.
8. Using a circular motion, gently massage the mask into your skin.
9. Leave mask on for 2-3 minutes.
10. Wipe face clean with a warm towel.
Benefits of a DIY Mask for Oily Skin
Moisturizes
Cleanses pores
Gently exfoliates
Lightens scars
Fights acne and pimples
Adds a natural glow
Hydrates skin
Helps to reduce wrinkles
Try this regime twice a week and your skin will thank you!
Lead photo by Sonja Langford on Unsplash