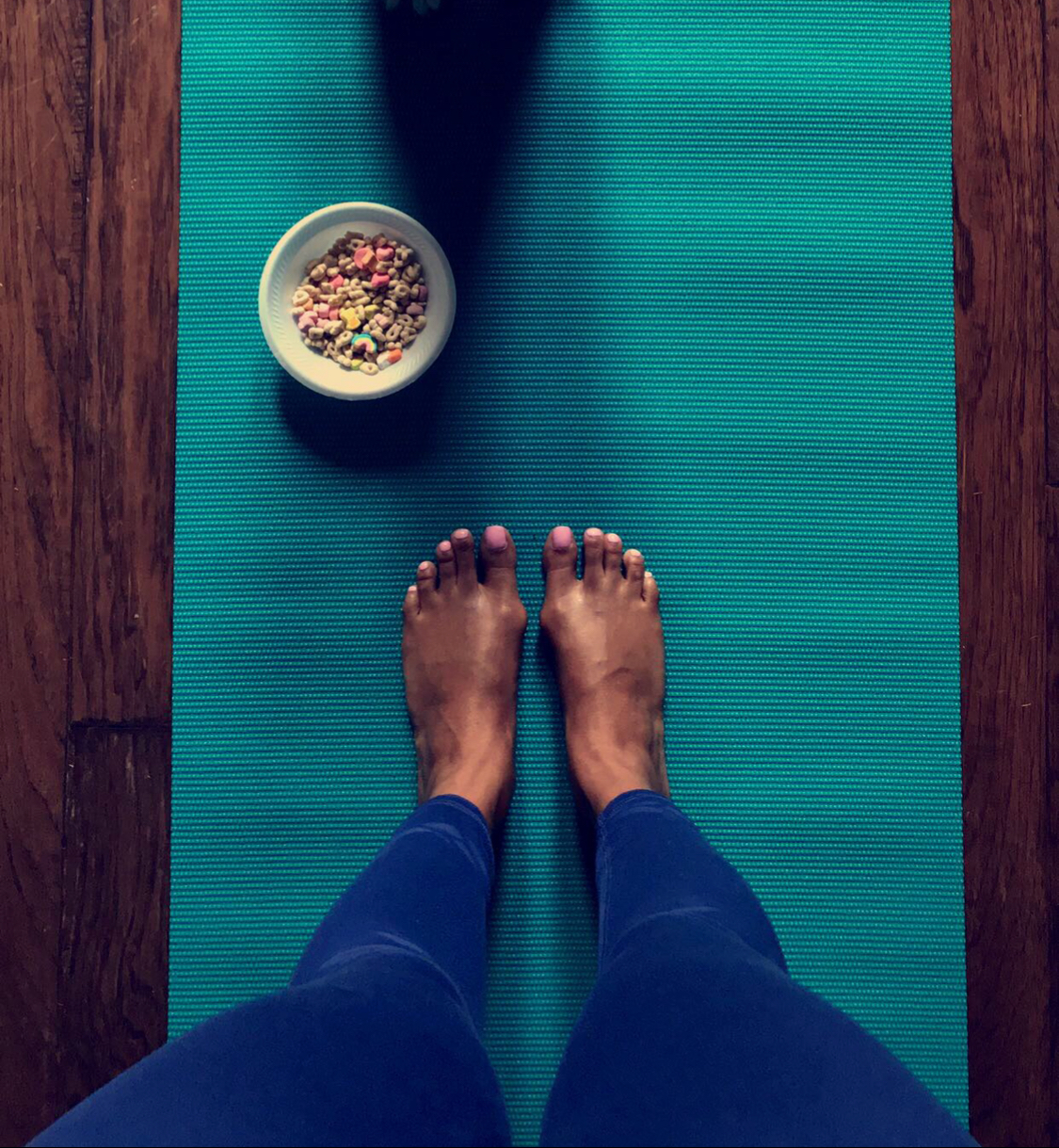 Exercise at Home With These 5 Workouts for Busy Moms
These days, making time for the gym takes a little more effort. I exercised at least five times a week before finding out I was pregnant. And even then, I worked out throughout my entire pregnancy; I was headed to work out the night my water broke. But now, being a work-from-home mom of a newly mobile baby, trying to carve out time in my day for a trip to the gym isn't a priority. Thankfully, I'm able to exercise at home between work calls and during naps.
During my last visit home to see my family, my younger sister was in town and she gave me some workout tips to take back home. She's been on a weight-loss/healthier-lifestyle journey for about three months and she's lost nearly 30 pounds and is down two dress sizes just by doing exercise at home. She takes occasional trips to the gym but most of her workouts are for those who aren't able to make it to the gym as often as they would like—busy moms like me.
Exercise at Home With These 5 Workouts
| Workout | Target Area | Duration |
| --- | --- | --- |
| Knee-to-chest Crunches | Upper Abs | 3 sets of 10 reps |
| Flutter Kicks | Lower Abs | 3 sets of 10 reps |
| Bicycle Crunches | Abs/Core | 3 sets of 10 reps |
| Elbow-to-hand Planks | Arms; Abs/Core | 3 sets of 10 reps |
| Jump Squats | Glutes | 3 sets of 10 reps |
Check out video demonstrations of each of these workouts @TheSqueezeDaily on Instagram under the Fitness highlights icon. And if you're interested in following my sister's journey to a healthier lifestyle, check out her page. She offers tips on ways to exercise at home every week.