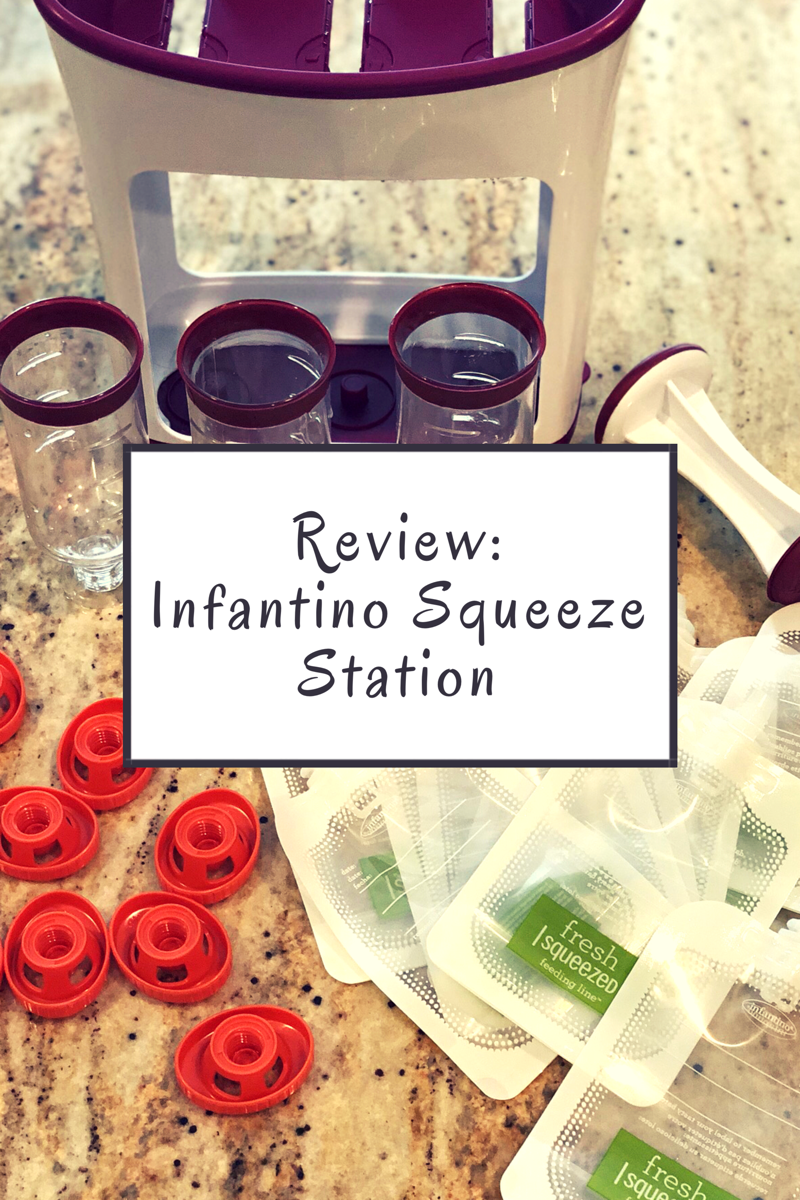 Review: Infantino Squeeze Station
When I first heard about the Infantino Squeeze Station, I figured it would be something that I wouldn't need because I thought I would be done puréeing my son's food by now. Sadly, he only feeds himself the solid foods that he's in the mood for and that often means he's not getting a proper serving of fruits and veggies each day.
During a trip to the mall, my sister brought along a Gerber snack pouch for her son and an extra one for mine. I was shocked at how quickly he devoured those puréed bananas and mangoes, and without making a mess! I decided to purchase more of the pouches to see how much he really liked them and each time he finished them like he'd did the first time. But, I'm not going to lie, those little things are over $1 a piece and eventually, it adds up.
I decided to revisit the idea of purchasing the Infantino Squeeze Station. I thought long and hard before purchasing, especially since I'm sort of a kitchen-gadget hoarder; I have a pantry full of kitchen electronics and gadgets that I rarely use. But hey, they all serve their purpose and I'm thankful that I had them when those rare occasions occur. Besides, it was only $20 on Amazon Prime. I'd already spent that during my trial run of the Gerber snack pouches.
So I went ahead and ordered the Station and some extra squeeze pouches. I couldn't wait to use it!
Using the Infantino Squeeze Station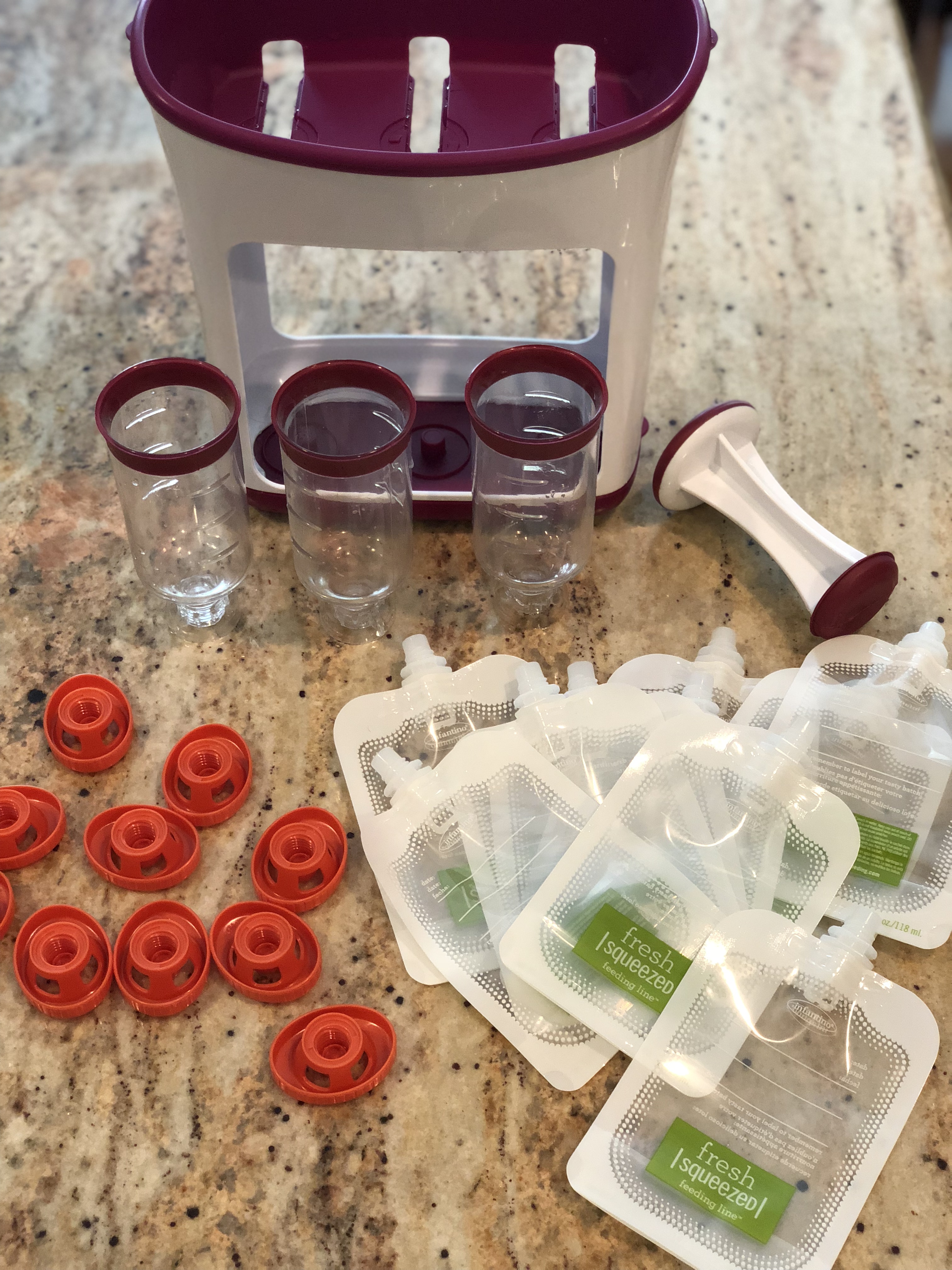 Because I had Amazon Prime, the Squeeze Station and the extra pouches arrived within two days. I opened the box and everything was pretty self-explanatory. I'd also watched a few YouTube videos during my research so I knew how it worked.
Aside from the Squeeze Station itself, the box also includes three tubes, one press, and 10 squeeze pouches and screw-on tops.
I removed all the parts from the plastic and immediately washed them with warm, soapy water. I couldn't wait for everything to rack-dry so I wiped down all the parts with a towel. Once, everything was dry, it was time to make some pouches!
I was so happy to be able to use my Baby Bullet to make the purée for the pouches because it had been a while. I told you I'm a kitchen-gadget hoarder, ok!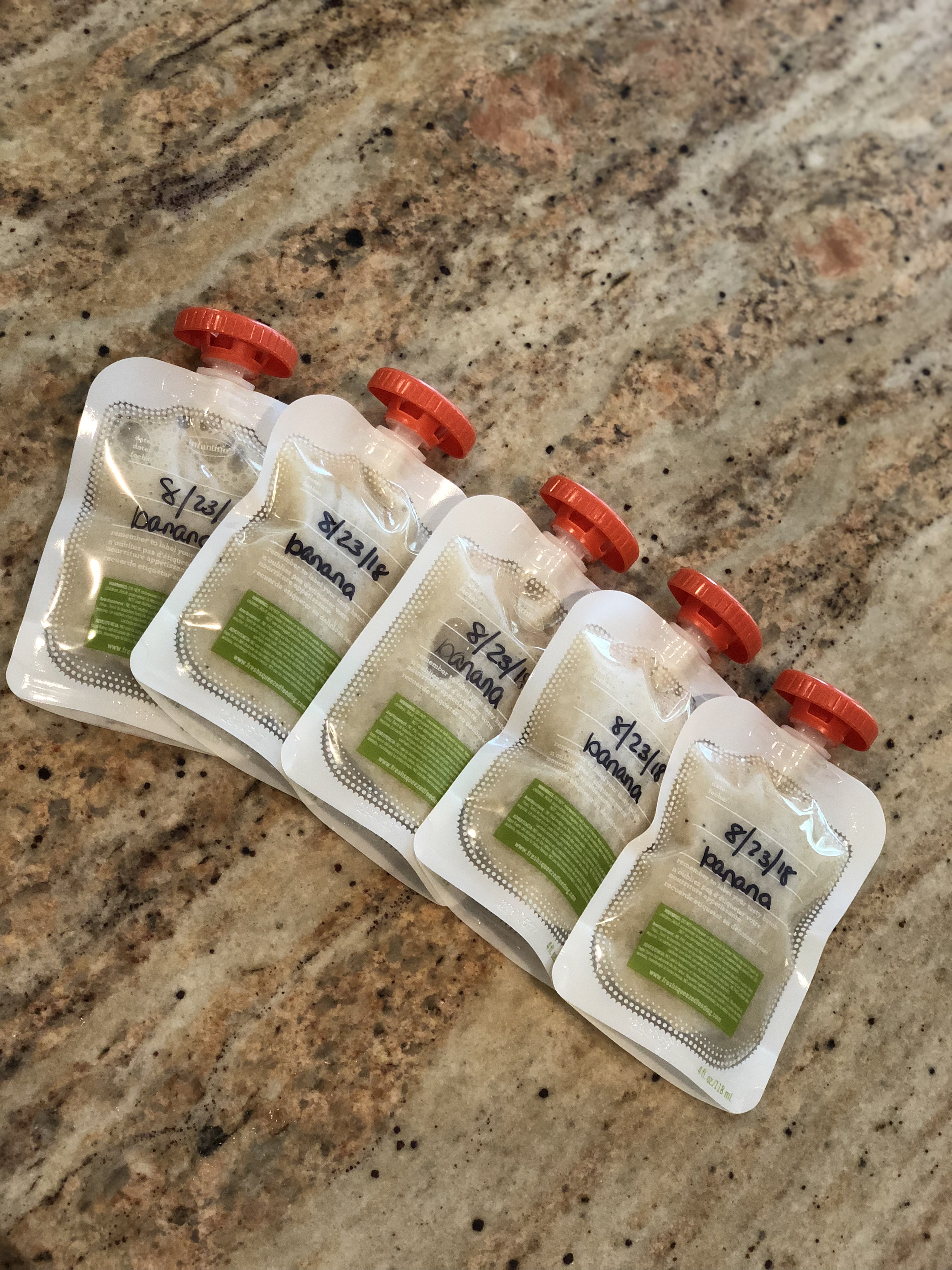 I chopped up three bananas and placed them in the Bullet along with one cup of water. Next, I attached three pouches to the Squeeze Station. They easily slide and lock into the station. I then locked the tubes into the station above the pouches. It was all pretty simple. Once the station was set up, I poured the puréed bananas into each tube. The pouches fill up pretty quickly, and they only hold four ounces, so I would pour slowly.
Once the pouches were almost full, I used the push to get the remaining purée into the pouches. The silicon edges of the push helped get the purée in without a bunch of air behind it.
In total, I was able to make six pouches. I gave my son one (boy, was he happy), placed two in the fridge, and froze the other three. The Squeeze Station instructions include a handy magnet that reminds you of food storage safety when it comes to using the pouches. It's recommended to use the refrigerated purée within 48 hours, the frozen purée can last up to two months.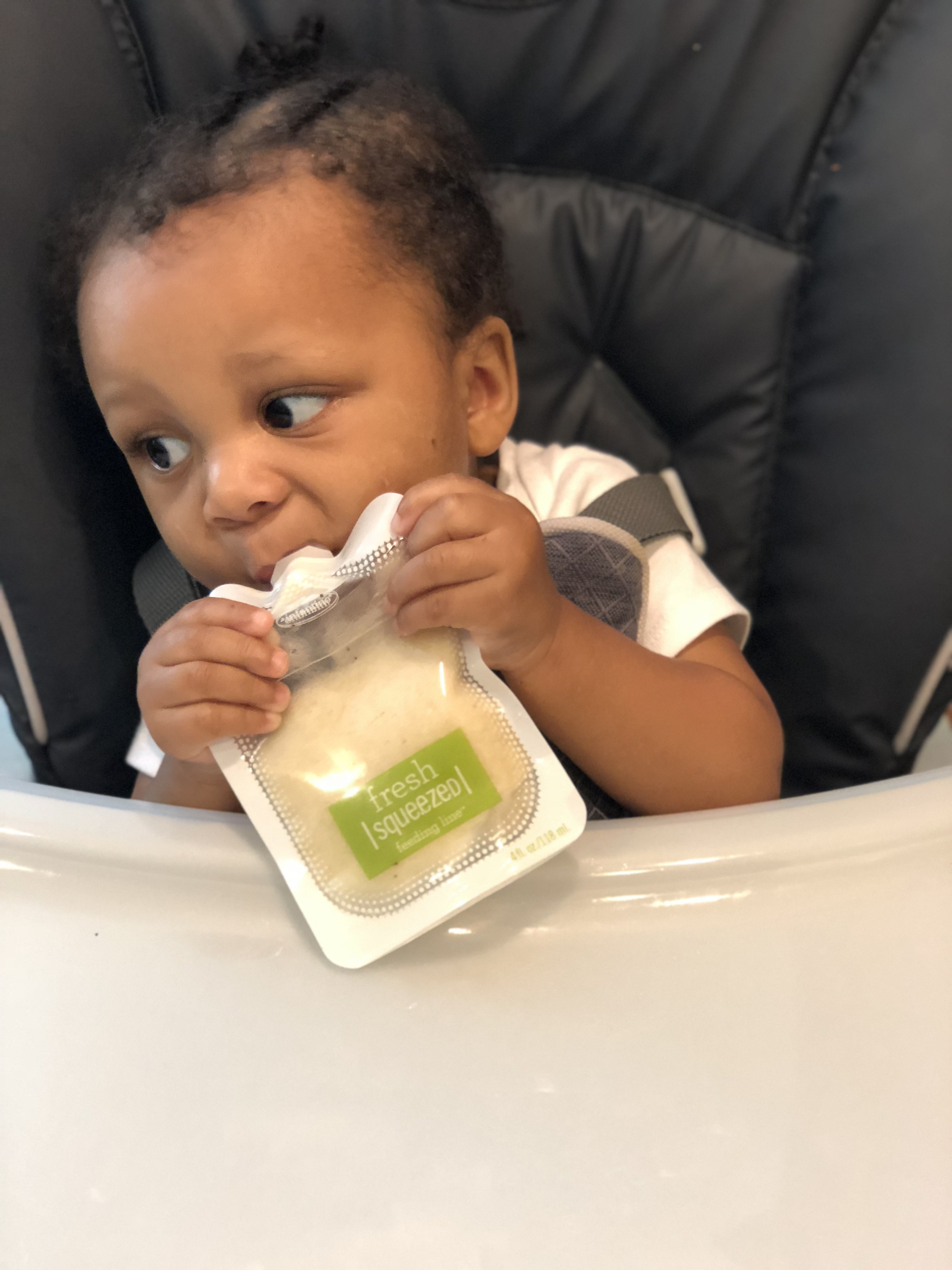 I was very pleased with how easy it was to use the Infantino Squeeze Station and even happier that my son loved the bananas. We'll see how he does when I sneak in some puréed veggies! I'm also excited about how much money I'm going to save making my own pouches versus purchasing store-bought ones.
Needless to say, I'm having way too much fun being a millennial mom.