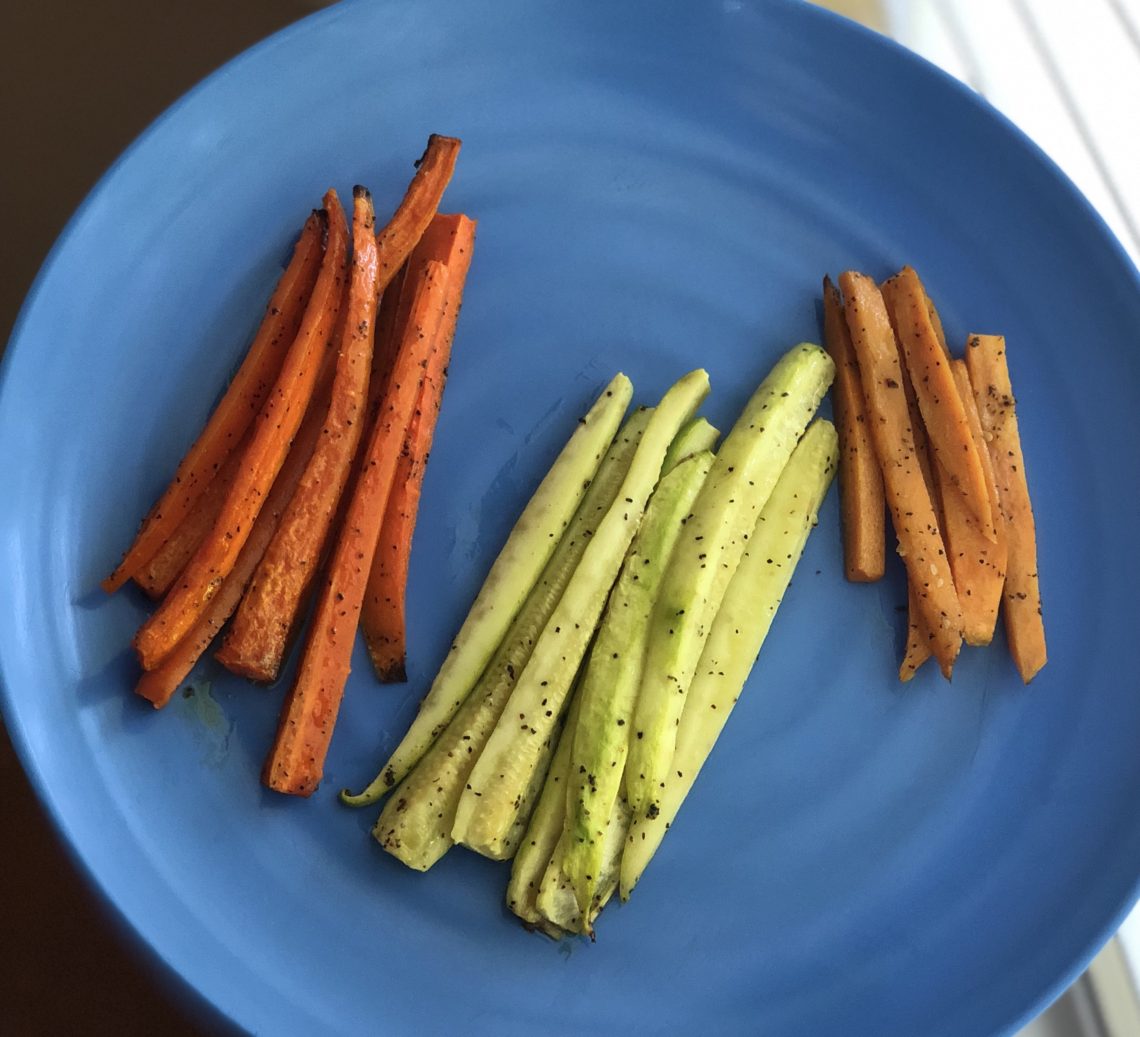 Healthy Baby Finger Food Recipes: Sweet Potato & Veggie Strips
I have a love-hate relationship with my son's highchair. On one hand, it's a device that will be influential in teaching my son to feed himself. But on the other hand, it's a master keeper of stickiness and crumbs that don't quite make it to the floor (or into the dog's mouth). I guess that's the price to pay when you hand over a spoon of sweet potatoes to a baby and allow him to "feed" himself. 
While there are many snacks at the grocery store designed to teach babies to feed themselves, I've found that making my son's food at home reduces his eczema flare-ups. Sadly, the only thing he likes to eat right now is sweet potatoes. I've tried sweet peas and broccoli but to no avail.  I even tried mixing green peas with sweet potatoes but he was not fooled!    
I decided to try another way to sneak more veggies into his diet: make them into hand-sized strips! My son loves to grab and feed himself but it's a bit more difficult when the foods are pureed. This quick and easy baby finger food recipe helps your little one learn to feed himself healthy snacks and even reduces the amount of cleanup after mealtime.
Healthy Baby Finger Food Recipes: Sweet Potato & Veggie Strips
Ingredients:
1 carrot
1 zucchini
1 small sweet potato
olive oil
coconut oil spray
salt and pepper (to taste: my little one doesn't care for bland foods—I tried!)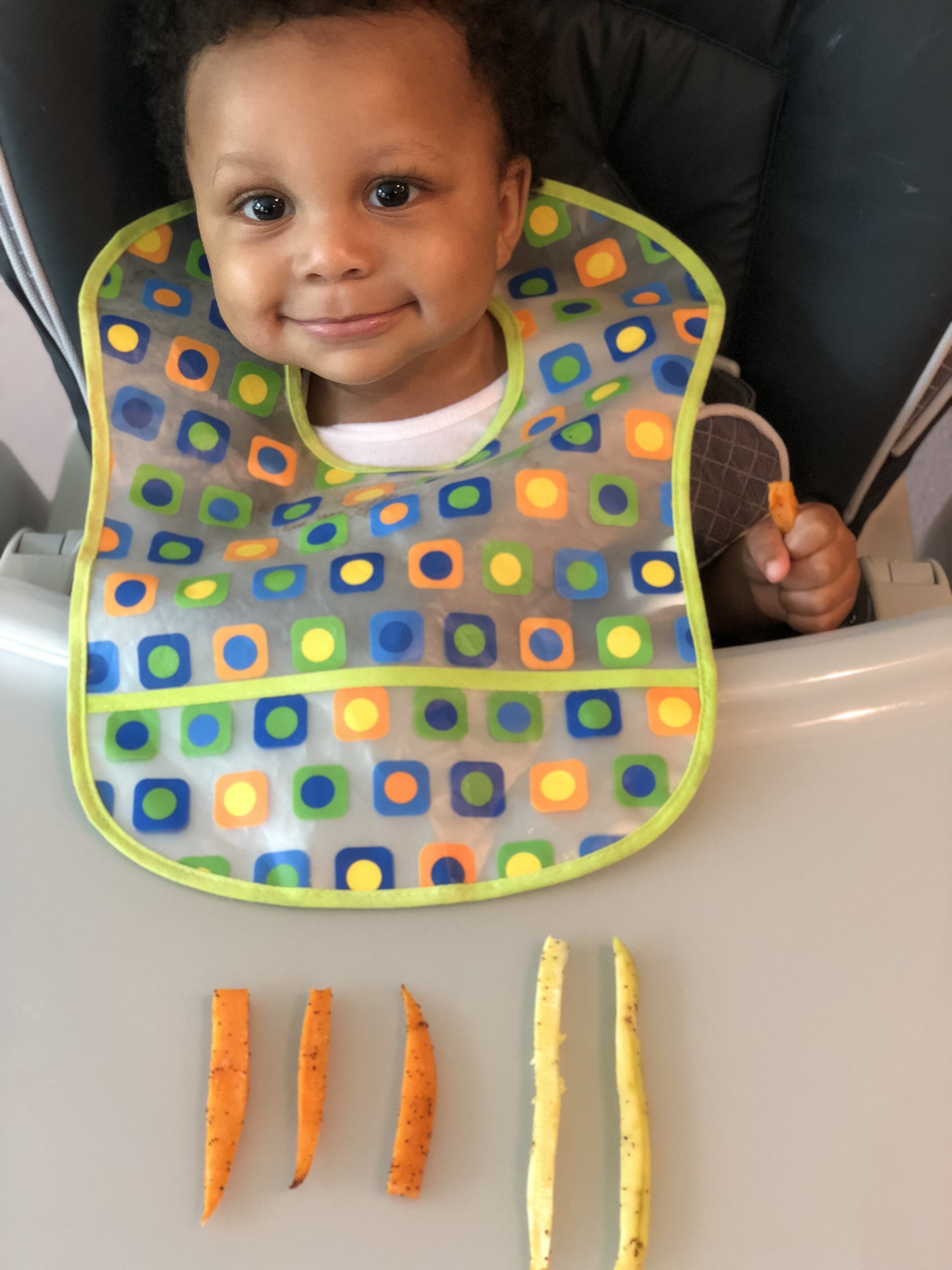 Procedure: 
1. Preheat oven to 425°F.
2. Thoroughly wash the carrot, zucchini, and sweet potato.
3. Peel skin from each with a potato peeler. 
4. Slice carrot, zucchini, and sweet potato into long, thin strips. (I like to make them long enough so that there is some sticking out of my son's hand while he holds it.) 
5. Place strips into a bowl, drizzle with olive oil, and add a sprinkle of salt and pepper. Toss until evenly coated.
6. Spray a nonstick baking pan with coconut oil, just in case.
7. Place strips onto the pan and cook for 10 minutes.
8. Remove zucchini and sweet potato strips and allow carrots to cook for an additional five minutes, or until tender.
9. Once tender, allow all strips to cool before giving to baby.
I love that these strips help him feed himself and I've even noticed that he leaves behind less of a mess. I'll definitely be experimenting with more fruits and veggies as he gets more teeth to handle different textures.