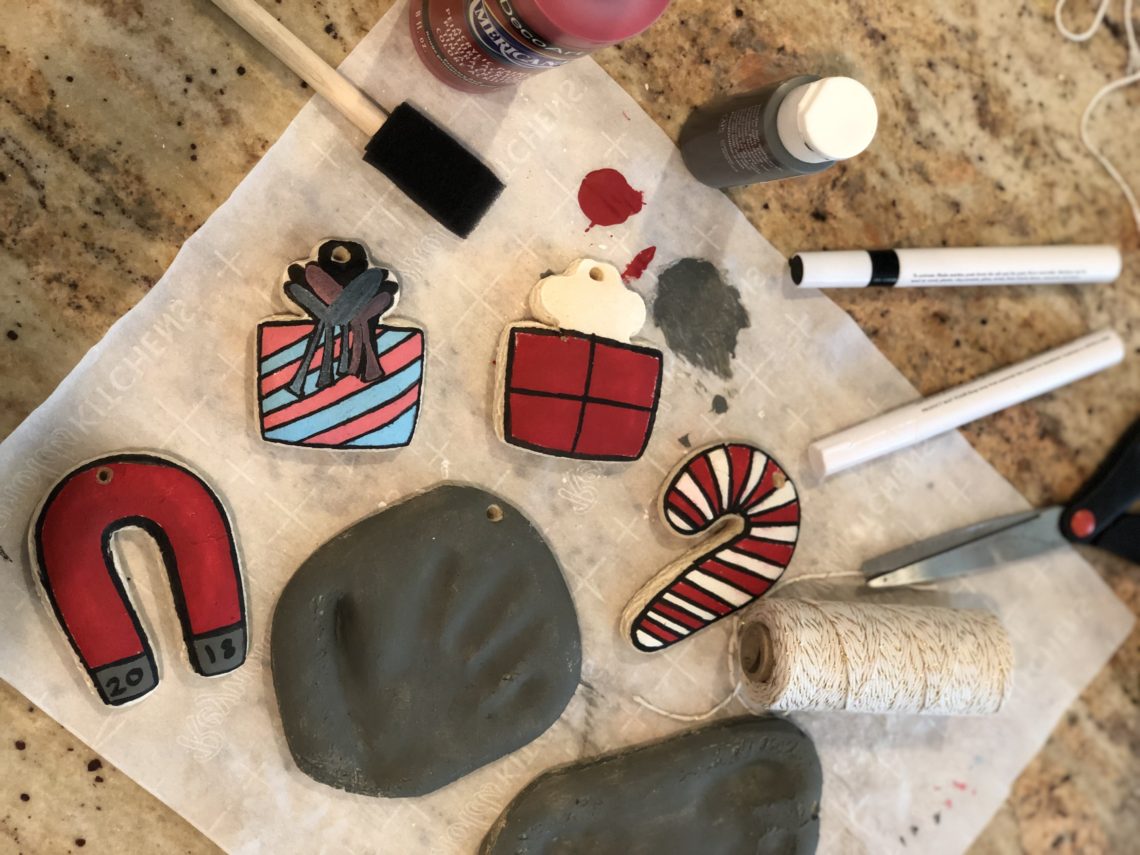 Salt Dough Ornaments: A Holiday DIY Perfect for Family Tradition
Christmas is just five days away and I'm proud to say that I've finally finished all of my shopping. Now I can kick back and relax and not have to worry about being out in the crowd of last-minute shoppers. But aside from the gift buying and giving, Christmas has always been my favorite holiday because of family traditions.
When I was younger, my siblings and I would go to bed super early—or at least go up to our rooms—as if that was going to make Christmas morning come any sooner! Christmas Day would begin with family prayer and then it was off to see what gifts were under the tree. After we'd played with all of our new toys, my parents would break out the Monopoly board and that's how we'd end the night.
Now that I have a family of my own, I am all about creating our own traditions. One tradition we follow is choosing a ceramic ornament to represent something special that happened in our lives that year. My boyfriend and I started this tradition once we graduated from college and celebrated our first Christmas as adults.
2013: a graduation cap to represent us graduating from college
2014: a dog paw for when we got our Silky Terrier, Jax
2015: a football for when we started our non-profit youth sports foundation
2016: a monster truck because we both bought new trucks and…that was the closest thing they had
2017: baby shoes with our son's birthstone to represent his first Christmas (thanks to my godmother)
This year, my boyfriend and I were drawn even closer because we learned a different side of each other; the parenting side. We were already best friends but there was something about partnering up as parents that made us grow even closer. And, since our son was born, we've made it a point to spend more time with family.
So, to represent this year, we decided on a magnet. Unfortunately, I didn't have the time to hunt for one in the stores so I decided to make it instead. It was super easy and it turned out awesome.
While I was at it, I made a few more fun ornaments.
Check out the "recipe" below.
How to Make Salt Dough Ornaments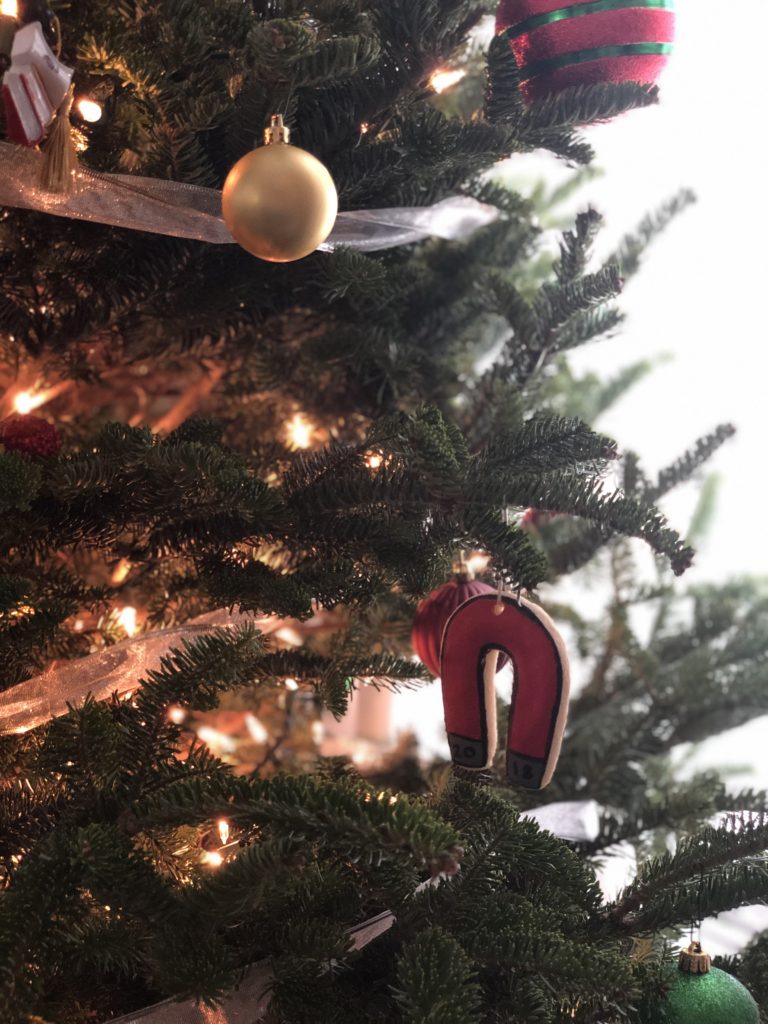 Ingredients:
2 cups flour (plus more for surface)
1 cup salt (that's a lot of damn salt!)
1 cup water
Directions:
Combine flour and salt in a bowl, slowly add water and mix until dough forms.
Knead dough on a floured surface for about five minutes.
Roll out dough to desired thickness on a wax paper-lined cookie sheet pan. (The thicker the dough, the longer it will take to harden. I rolled mine out until about 3/8-inch thickness.)
Place dough in the freezer for 30 minutes.
Cut dough into shapes using cookie cutters. Use a straw to create a hole for hanging the ornament.
Place cut-out dough back in freezer for another 30 minutes.
Preheat oven to 200°F.
Bake dough for 4-6 hours* or until hardened. (Cooking low and slow helps keep puffiness to a minimum.)
Let cool.
Decorate with acrylic paint, markers, and glitter. Let paint dry overnight and seal with Mod Podge.
*The time it takes for your ornaments to harden depends on your oven temperature and how thick/thin you roll out the ornaments.