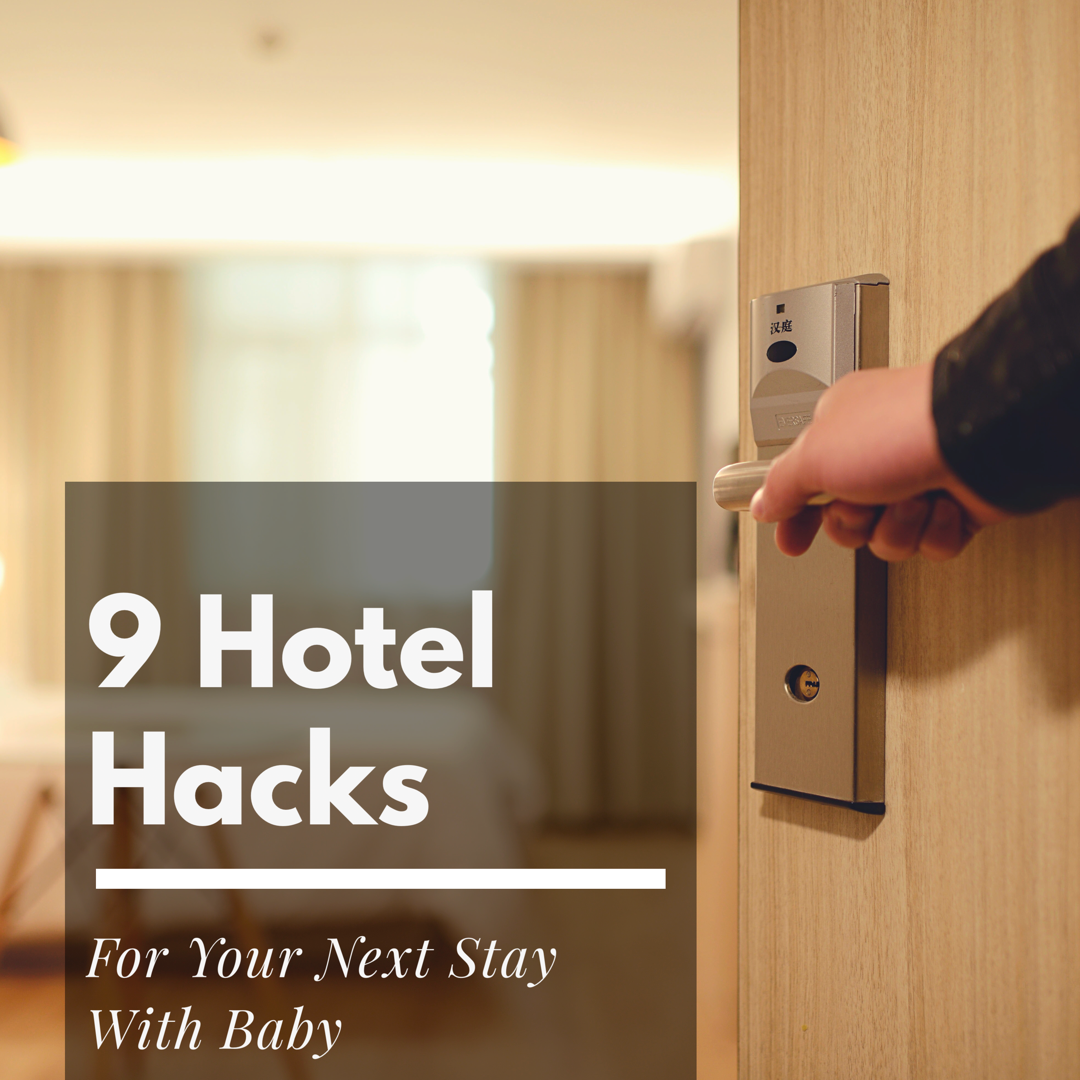 9 Hotel Hacks for Your Next Stay With Baby
If you're traveling with your baby, you're either staying in a hotel or someplace similar—if you're not staying with family. When I think of hotels, I think of all the germs that could be lurking; we've all seen the behind-the-curtain specials about hotel cleanliness. Sometimes you just have to trust that things are clean. But just in case, he are nine hotel hacks for your next stay with your baby. 
9 Hotel Hacks for Your Next Stay With Baby
Choose a spacious room. Suites are a plus. Having a separate living room area helps when you're putting the baby down to sleep and you're not ready for bed yet. Rooms that include a kitchen will also make things easier. 
Let the baby sleep on their own. Many hotels offer cribs for babies. They are usually limited so call ahead to reserve and see what kind of crib they have. I've seen Pack 'n Plays and I've seen weird ones with jail-like bars.
Keep things fresh. At home, you may use a Diaper Genie or have the option of taking a stinky diaper immediately out to the trash. But in a hotel room, the trash isn't usually emptied until housekeeping comes by. To keep the room smelling as fresh as possible, tie dirty diapers in scented plastic bags before placing them in the trash.
Keep milk cold. Check to see if your room has a refrigerator for milk storage. You may be able to request a mini-fridge for milk storage if they aren't offered in each room. If that's not an option, fill up the ice bucket and nestle the bottles down inside.
Use coffee maker for hot water. Run the water through the coffee maker without adding coffee. Be sure to check that it is not too hot. You may need to let it cool depending on the coffee maker.
Sanitize bottles and parts. I always travel with a mini bottle of dish detergent and a bottle brush to keep all of my breast pump parts and cups clean while on the go.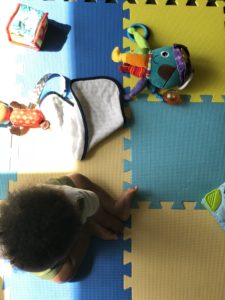 Familiarize the space. Having a piece of home helps your baby adjust to being in a new space. If I'm staying at a hotel during the week, I'm usually working remotely so I spend quite a bit of time in the room. Making a play area for my son keeps him occupied while I get my work done.
Hands-free. A baby sling makes trips to the breakfast buffet a whole lot easier than trying to hold a baby and fix a bowl of hot oatmeal.
Solve bath-time dilemmas. If our stay is only a weekend, I use one of his own washcloths to wash him up at the sink. But if we're staying longer, I bring an inflatable bathtub to act as a barrier between my son's body and the hotel's bathtub.
To make each of these hacks work, there are some things you may want to bring before leaving home. Here's a list of things to pack, aside from clothing, of course.
Hotel Hacks: Things to Pack for Baby (Aside From Clothes)
Towel

Washcloth

Soap

Inflatable bathtub

Pack n play 

Crib sheet

Blanket

Favorite toys

Bottle brush

Dish soap

Diaper trash bags

Baby sling
Another thing to note: While you may rely on certain parenting techniques such as "crying it out" while you're at home, be mindful that you may share walls with others who aren't accustomed to hearing a baby crying throughout the night. As hard as it may be, you may want to seek alternatives for the time being and return to your normal techniques once you are back home.
Lead image source: Pixabay