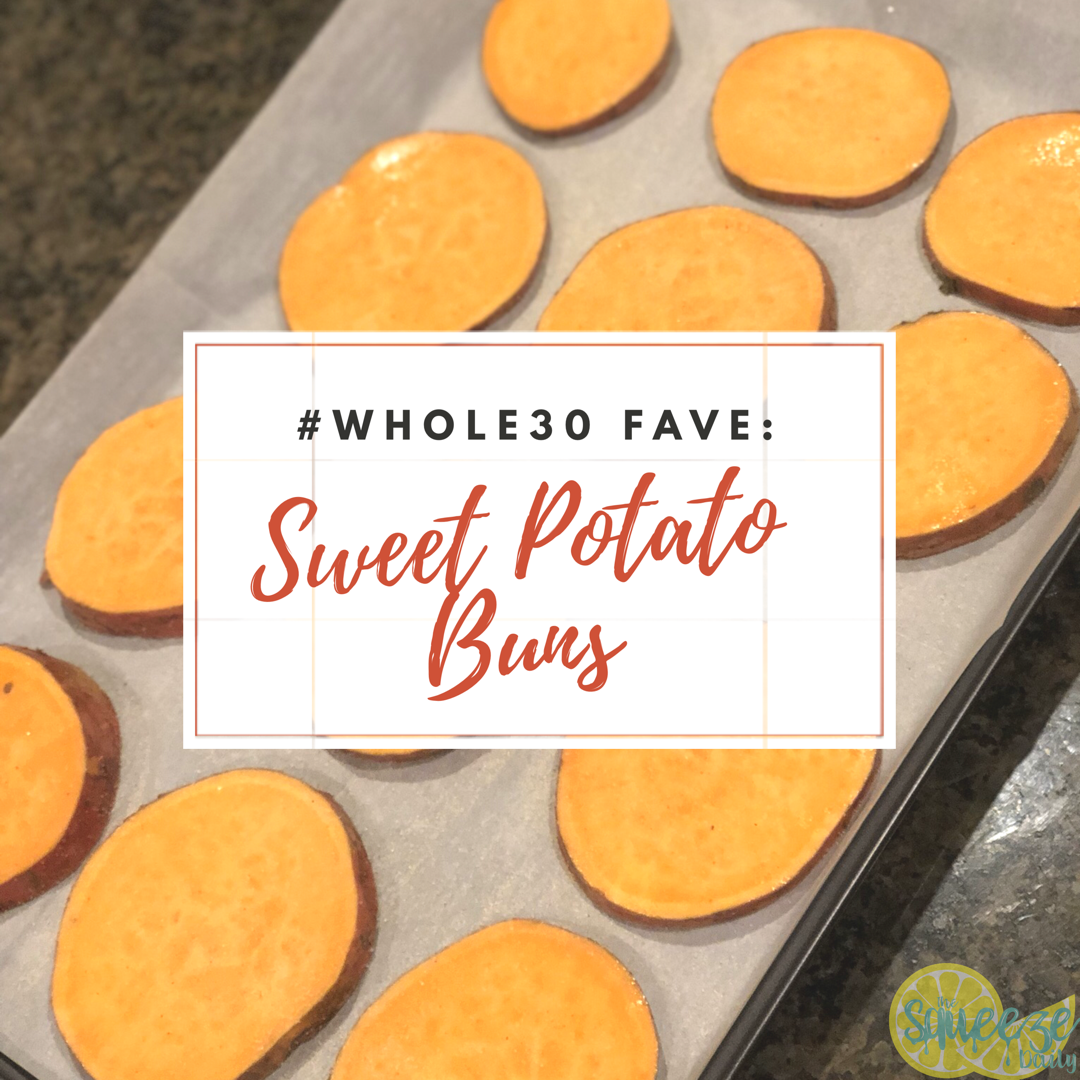 How to Make Whole30 Sweet Potato Buns
One thing that I was grateful for while completing the Whole30 program was the fact that potatoes were allowed. If it weren't for potatoes, most days, I would've been a hangry mess! As with many of the ingredients allowed within the program, I got creative. Since I couldn't have my usual pizza on Friday nights, I opted for sliders. But what's a slider without a sweet, fluffy bun? Whole30 sweet potato buns to the rescue!
They weren't fluffy but these buns added just the right amount of sweetness that I was looking for in a bun. They turned out delicious and they were so simple to make! Check out the recipe below:
Whole30 Sweet Potato Buns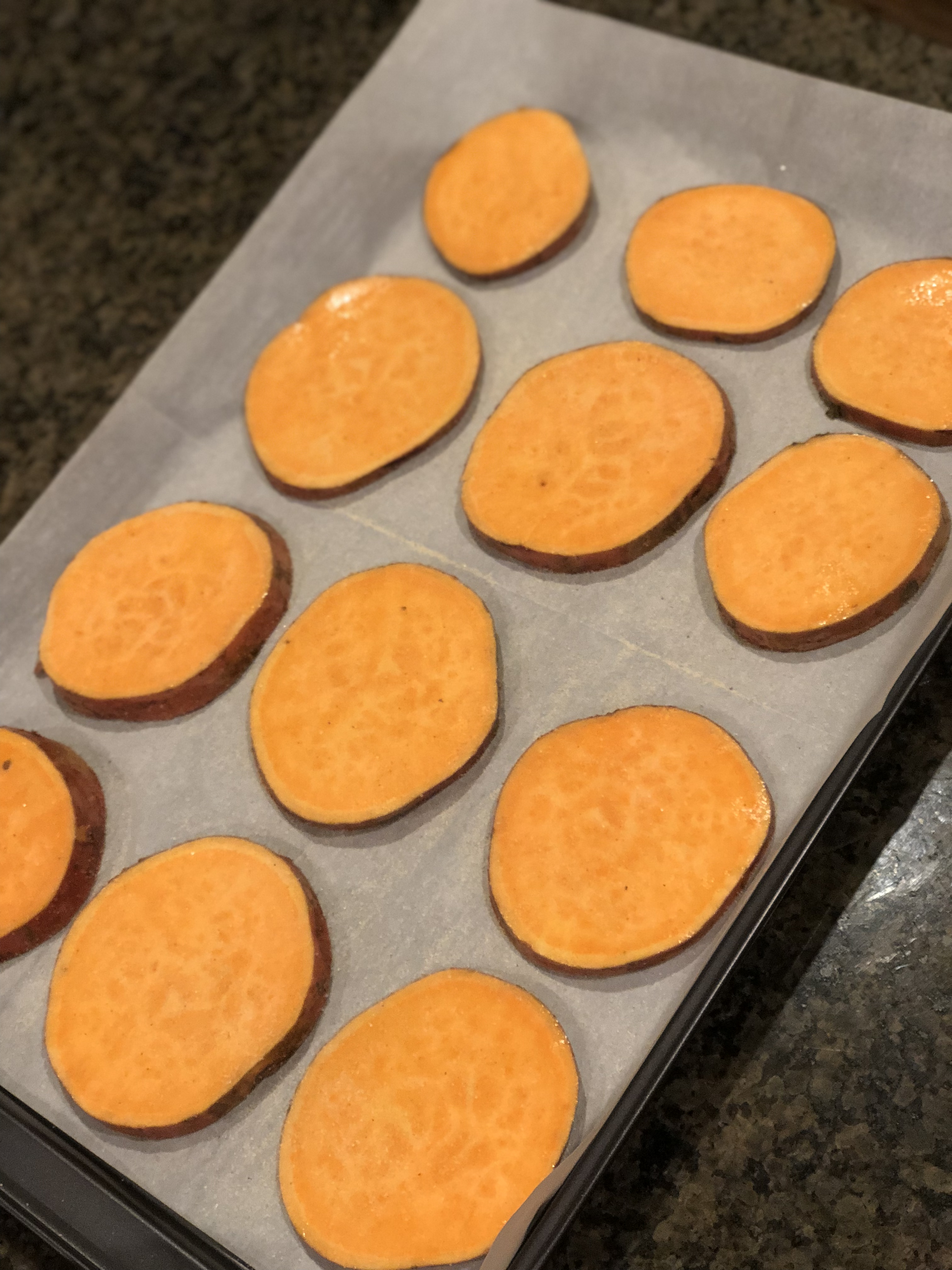 Ingredients:
1 large sweet potato
2 tsp. olive oil
salt, pepper, garlic powder, and onion powder (to taste)
Procedure: 
1. Preheat oven to 425°F.
2. Line baking pan with parchment paper. 
3. Carefully slice a large sweet potato at each end, saving the ends for use later.
4. Slice sweet potato in an even number of quarter-inch rounds. (The goal is to have two slices that are as close to the same size as possible for proportionate buns.)  
5. Place slices into a bowl, toss with olive oil, and add seasonings.  
6. Line slices on baking pan and cook for 12-15 minutes. (Note: thinner slices will cook faster so they may need to be removed before the others.) 
These buns were perfect for the pulled buffalo chicken sliders I made using Primal Kitchen mayo with avocado oil and Frank's RedHot (which is also Whole30-compliant).