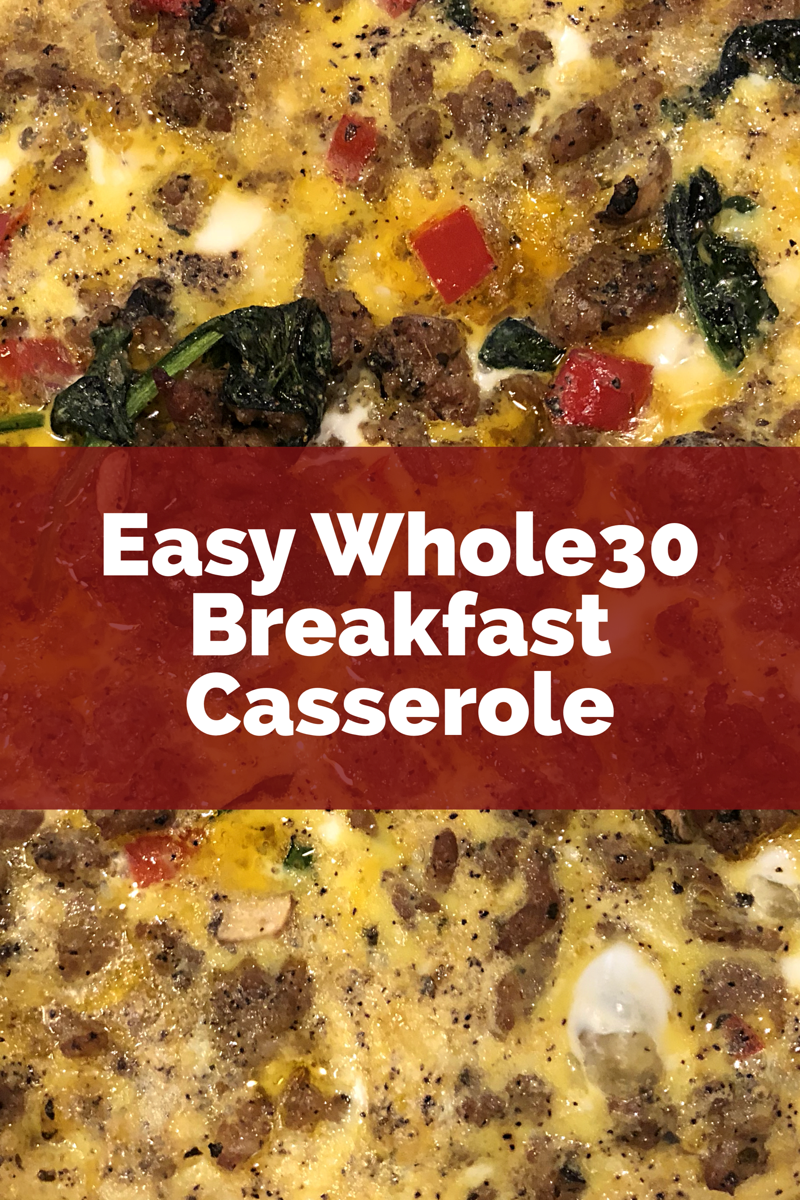 Must-Try, Easy Whole30 Breakfast Casserole
If you're embarking on the Whole30 journey, you probably know by now that eggs are going to be your best friend. But even if you aren't a fan of eggs, this easy Whole30 breakfast casserole packed with sausage, red peppers, mushrooms, and spinach will make you forget there's even an egg (or seven) inside.
This dish is packed with flavor and protein that will satisfy your appetite and keep you energized throughout the day. And while the main ingredients are breakfast staples, this dish is good for any time of day—especially when you're tempted to indulge in a snack.
Easy Whole30 Breakfast Casserole
Ingredients:
7 large eggs
1 lb. ground pork
1/4 cup red pepper, chopped
1/2 cup mushrooms, chopped
2 cups spinach
1 teaspoon ground sage
1 teaspoon Italian seasoning
1 teaspoon garlic powder
1 teaspoon onion powder
salt and pepper, to taste
olive oil
non-stick spray
Procedure: 
1. Preheat oven to 350 degrees.
2. Beat eggs in a bowl, season with salt and pepper, and set aside.
3. Heat olive oil in a skillet over medium heat.
4. Add ground pork to skillet, season with spices, and cook until brown. 
5. Add chopped red pepper, mushrooms, and spinach. Saute until spinach leaves have slightly wilted.
6. Transfer skillet contents to a non-stick casserole dish.
7. Evenly pour eggs over sausage and vegetables.
8. Bake for 25-30 minutes or until a knife inserted comes out clean.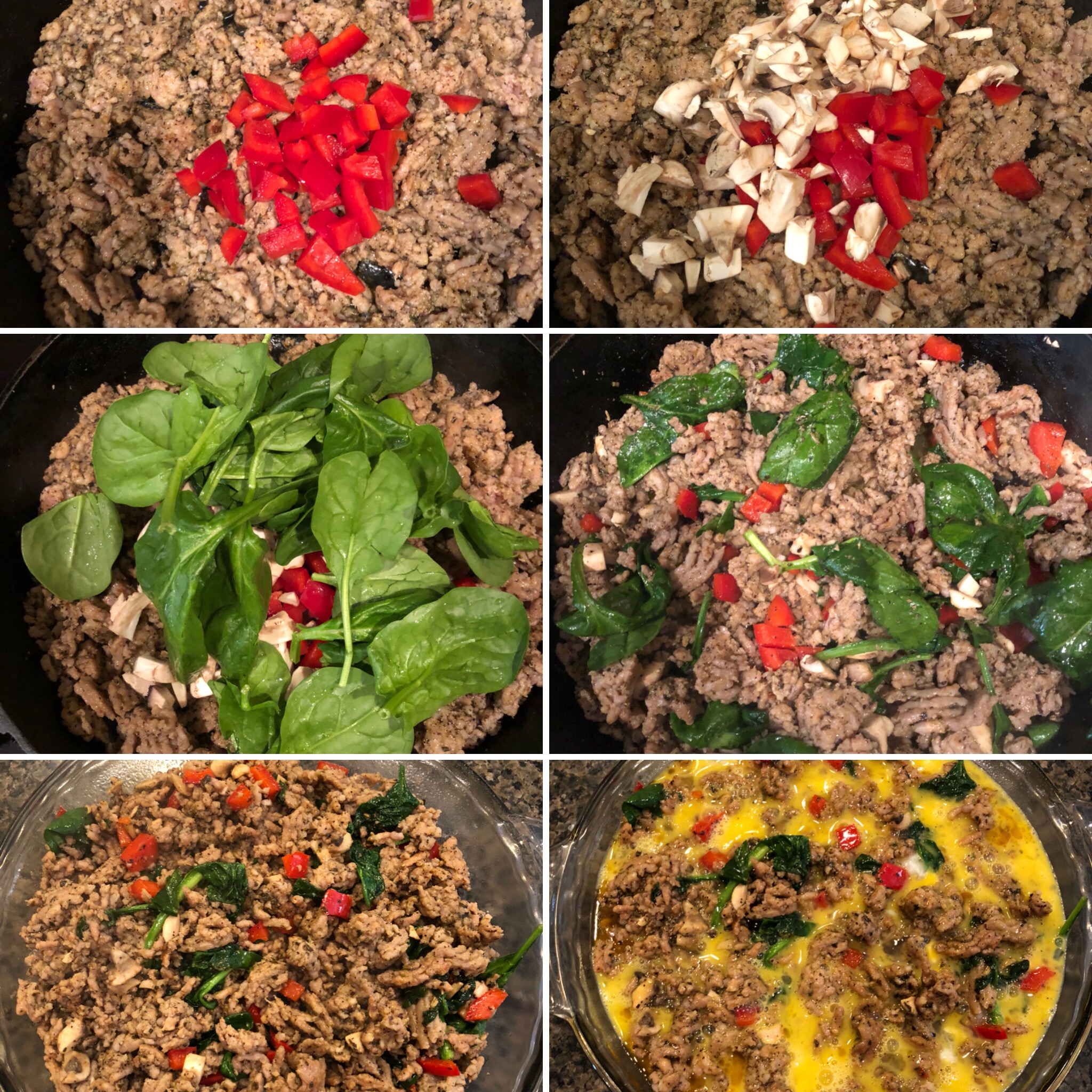 Tip: Try baking in a cupcake tin for easy-grab portions.