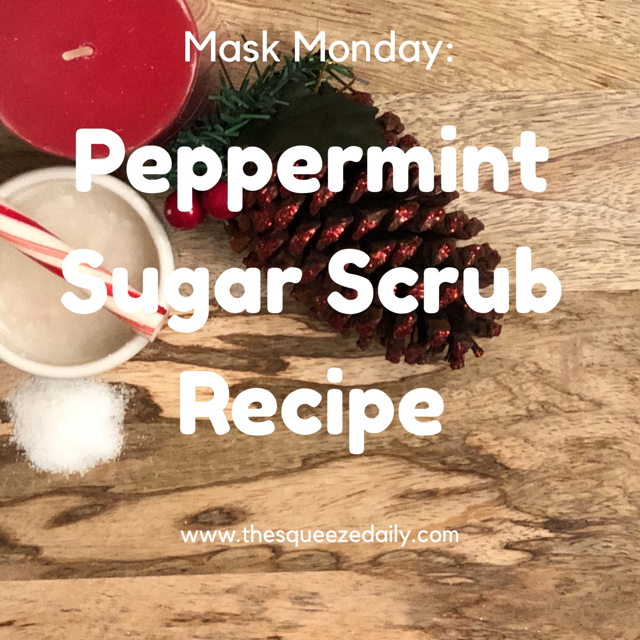 Mask Monday: Peppermint Sugar Scrub Recipe
I can't believe we've already made it to the last month of the year!
That also means it's the last #MaskMonday of 2018! If you've been following along, you know that I've dedicated the first Monday of each month to recommending the perfect skincare regimens that are affordable and oftentimes achievable with just a few ingredients you're likely to already have. This peppermint sugar scrub recipe is no different. With just three ingredients, you can make the perfect sugar scrub that will moisturize and leave your skin feeling refreshed. Check it out!
Peppermint Sugar Scrub Recipe
Ingredients
coconut oil
sugar
peppermint oil
Directions
Place one tablespoon of coconut oil in a bowl and melt in the microwave for 15-20 seconds.
Add four tablespoons of sugar to the melted oil. Stir.
Add six drops of peppermint oil and mix. The texture should be thick and sugary.
This scrub can be used for your face, hands, feet, you name it. Peppermint helps to soothe and cool, making it perfect for irritated spots or sore, achy muscles. Make a small batch for yourself or stretch this sugar scrub recipe to create the perfect stocking-stuffer this holiday season. Just package in a cute mason jar and add some holiday ribbon or twine.
Happy Holidays!