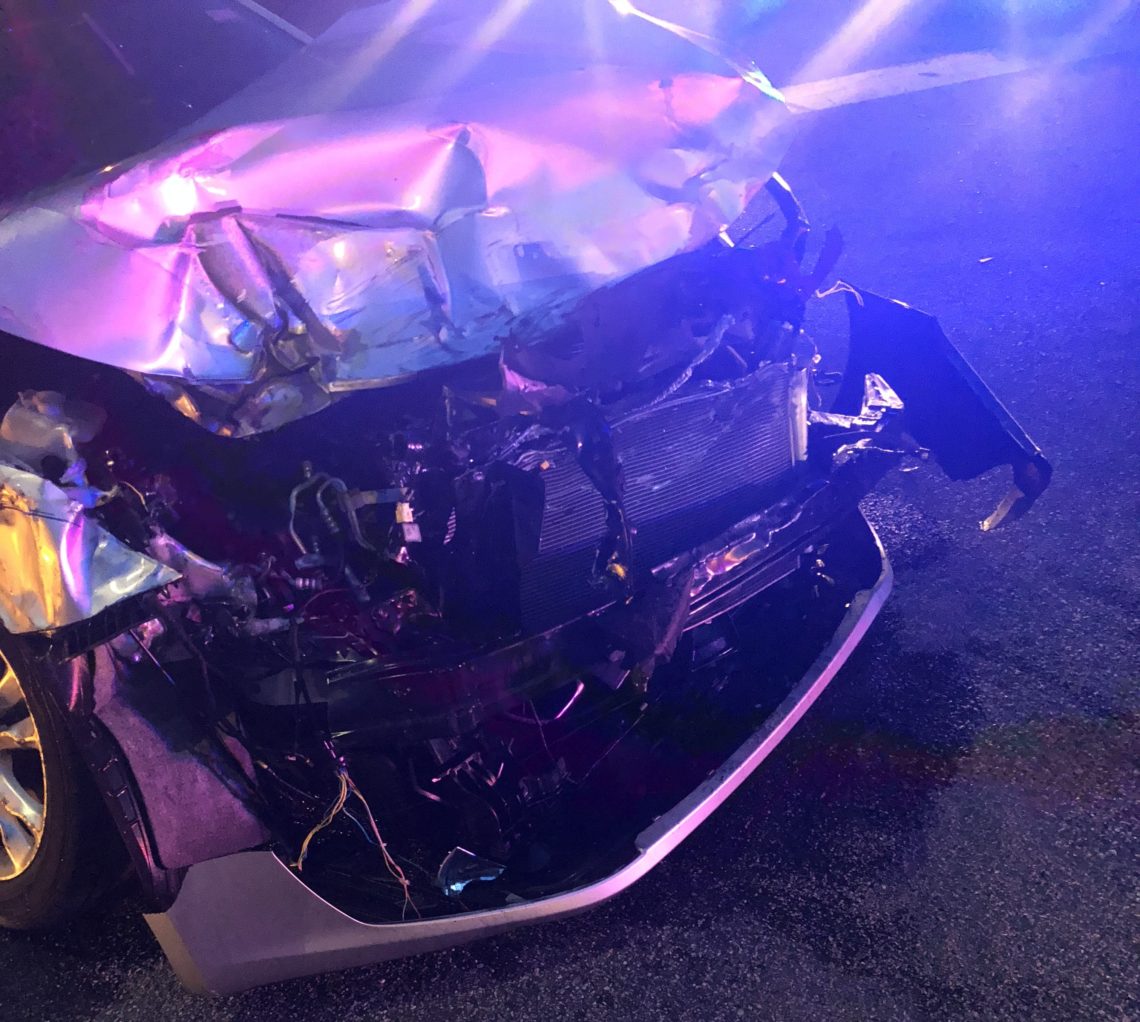 How Following Child Car Seat Guidelines Saved My Son's Life
April 11th has always been a day where I celebrate life; it's the day my birth mother was born. This year's celebration is extra special because not only am I celebrating her life, I'm celebrating my life as well as my son's—not for the linear reason you'd think.
My mother passed away when I was 11 due to complications after a car accident. Each year I honor her life on the day she was born and try not to dwell too much on the day she left this earth. Last year's birthday was extra special for me because it was my first time celebrating as a mom. I'd made it through the day with my spirits high so I decided I'd finish out the day with a trip to the mall to buy my son his first pair of shoes. Unfortunately, we never made it to the mall that day.
As I turned out of my subdivision and began to make my way down the street, "Proud" by 2 Chainz featuring YG and Offset came on the radio and I thought to myself: "How perfect!"
I continued down the street and as I made my way through the intersection I felt a feeling that haunts me to this day.
A driver failed to adhere to a stop sign, hitting my Jeep and causing me to spin out of control. As I was spinning, all I could think about was my son in the backseat, praying we didn't roll over.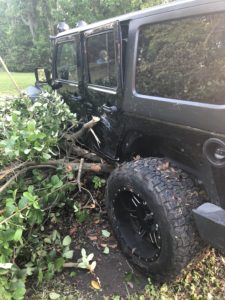 Eventually, my Jeep hit a tree which stopped us from spinning. Once my truck stopped, I realized my door was pinned against the tree and I couldn't exit on the driver's side. I didn't care about anything else other than getting my screaming baby out of the car as quickly as I could. I climbed over the front seat, exited from the passenger side, and immediately grabbed him out of his car seat and embraced him to let him know we were alright. Of course, he was shaken up—I was too—but his car seat never budged.
Bystanders rushed to my truck first because they heard my son crying. One man let me use his phone to call my boyfriend while another called the police, put my Jeep in park, and handed me my keys. 
My boyfriend rushed to the scene—we weren't even a mile away from home—and the moment he embraced us, I lost it and burst into tears.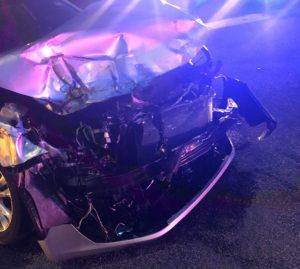 My Jeep was totaled but the other driver's car was a soda can. Thankfully, my tires and steel running board absorbed most of the impact but it was nothing but God's hands and our guardian birthday angel who saved our lives.
Once the police arrived, I went back to my car to gather my belongings before they towed my truck away. When I went to grab the diaper bag and my son's things I noticed his blanket and stuffed Winnie the Pooh that he holds with him in his seat had been thrown to the trunk. I couldn't help but think about how that could've been him had he not been properly secured.      
After things calmed down that night I went through my phone and looked at the picture I'd taken of my son earlier that day. Tears rolled down my cheeks as I tried to imagine what life would've been like had that been the last time I saw his smiling face.
Now, as you can imagine, I make sure to follow all child car seat guidelines so that my son is properly secured before we leave home. I'm also sure to give him a kiss on his forehead—just in case.
Tips for Following Child Car Seat Guidelines
I can't stress enough how important it is to practice proper car seat safety. You don't think anything could happen until it does. At the time my son was still in a rear-facing infant car seat that locked into a base. Having the base tightly strapped in, with minimal side-to-side movement, helped keep the car seat in place after the initial impact. His car seat was also heavily padded around the head, minimizing his neck movement. It is also important to make sure the straps aren't too loose and that the chest clip is right where it's supposed to be—not too high and not too low.
I hope that no one has to experience what I went through but if you find yourself in a car accident while your child's car seat in the car, be sure to discard the car seat afterward; you never know what mechanisms may be loose after an impact.
Check out my Instagram to see more photos from that day and my son's reaction when we eventually made it to the mall for his first pair of shoes.